I had some productive days this week. I have been to Berjaya Time Square 3 times in a week. Lol...Tiring but FUN! It was fun to travel here and there. Like I never been out there for decades! hahaha....
I went to Time Square on Sunday with my sister and my cousin, my sister wanted to see an dancing event, so I followed and went there. There was crowded abd flooded by so many people, so we ended up walking in the building instead of standing out there like nerds. =P Even there were so so so many people in the building, I felt so hot and stuffy, I had some bad headaches for few days, sigh.... stupid weather. Nowadays, it's way too HOT during the day, but it's kinda cool and nice at night. But sometimes it's hot as well. =P
On Wednesday I went to Time Square with another friend. Lol... we went to Time Square, Low Yat, and Sungei Wang within couple hours, lol... but it was fun. We walked around. Thursday, I went to the same place again, Time Square, and also Pavilion, but this time is a little special, I went there with my coursemates, and it was PDI day. We wore PDI polo-tee, and took some crazy pictures. Haha... Besides that, we also went for a movie, 2012. This is a great movie so far I have seen. THe effects, the story, stuff like that, quite touching, AWESOME!
*two thumbs up*
After the movie, we went to Wendy's for dinner, and then we all went home. What a wonderful day!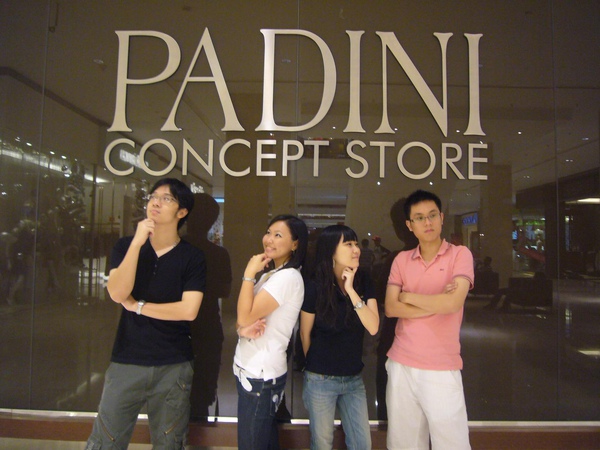 I love this one so much! =)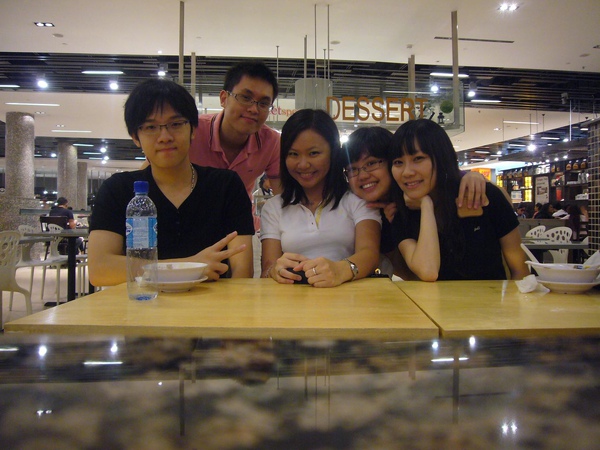 Taken in Pavilion foodcourt. =)